McDonald's French Fries against Michael Pollan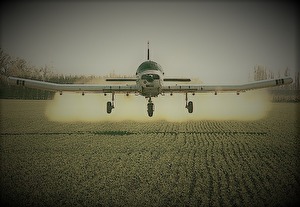 Den kjente aktivisten og forfatteren Michael Pollan illustrerer hvordan McDonalds insisterer på å bruke Russet Burbank poteter, en potet i Amerika som er uvanlig lang og vanskelig å få til å vokse. De insisterer også på at deres poteter ikke skal ha flekker i det hele tatt, noe som er vanskelig fordi disse poteter vanligvis lider av det som kalles nekrose, noe som forårsaker uønskede flekker og linjer på poteter. Hvis de har dette, vil McDonald ikke kjøpe dem, og den eneste måten å eliminere dette på er å bruke et plantevernmiddel som heter methamidophos (Monitor) "det er så giftig at bøndene som dyrker disse poteter i Idaho ikke våger seg ut og inn i potetfeltene dine før etter fem dager etter at de sprayet. "
_______________________________________________________

The well-known activist and author Michael Pollan illustrates how McDonalds insists on using Russet Burbank potatoes, a potato in America that is unusually long and hard to grow. They also insist that their potatoes have no stains at all, which is difficult because these potatoes usually suffer from what is called necrosis, which causes unwanted stains and lines on potatoes. If they have this, McDonald will not buy them and the only way to eliminate this is to use a pesticide called methamidophos (Monitor) "that's so poisonous that the farmers who grow these potatoes in Idaho will not venture outside and into Your fields for five days after they sprayed. "

When McDonald is ready to reap their potatoes, they have to put them in giant atmospheric controlled throwing the size of the football stadiums because they are not edible for six weeks. "They must exhaust all the chemicals in them."