Barnebarn gir Helsegevinst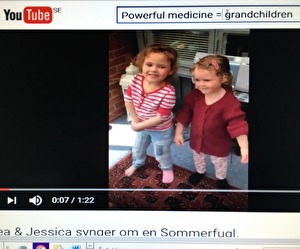 Powerful medicine - grandchildren.
Det ligger mye helsegevinster i barnebarna, spesielt når de synger for bestefar om sommerfuglen.
Dette er vel reprise på 2 året, men like kraftfull gladmedisin, og dagen går så mye lettere.
___________________
There is a lot of health benefits in the grandchildren, especially when they sing for grandfather about the butterfly.